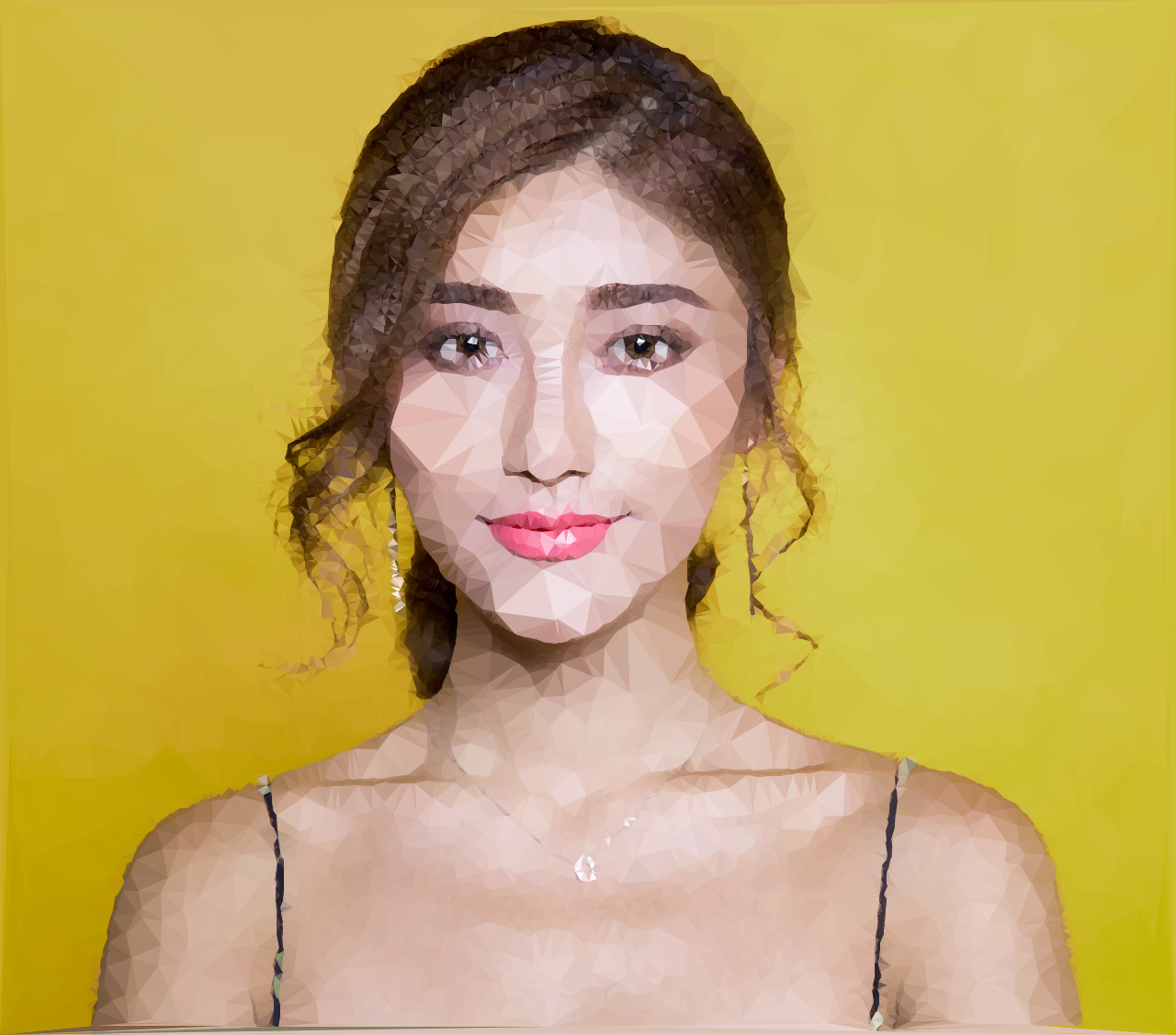 Create a Digital Twin to Tell Your Story.
Share your uniqueness to the world, become virtually immortal by answering questions about you.
Unlocking human potential through knowledge sharing.
Fibofy helps humanity to access information, learn about the past, enjoy a smarter present, and take care of the future.
👥 3,480 Digital Twins created since November 2019.
Tell your story. Share knowledge. Build a better world.
The Better Profile of You
Extend yourself. Add the Digital Twin link to your profile.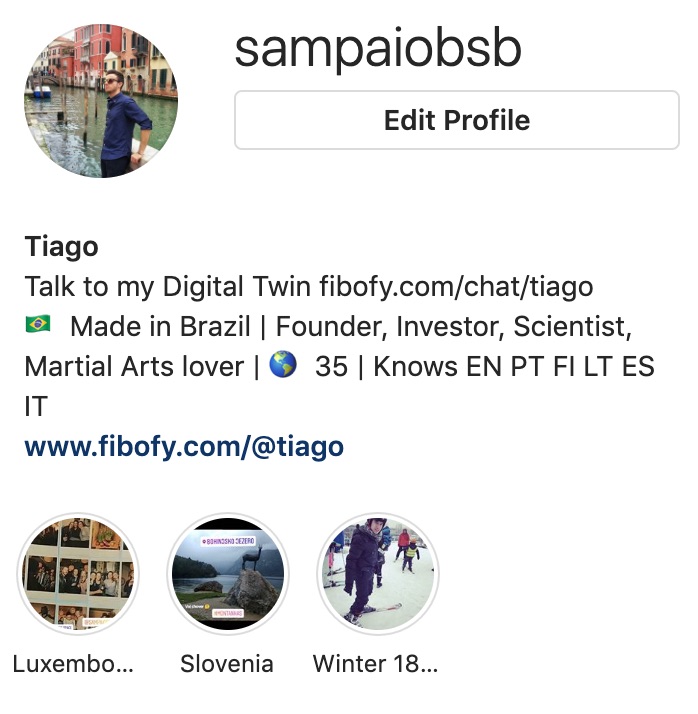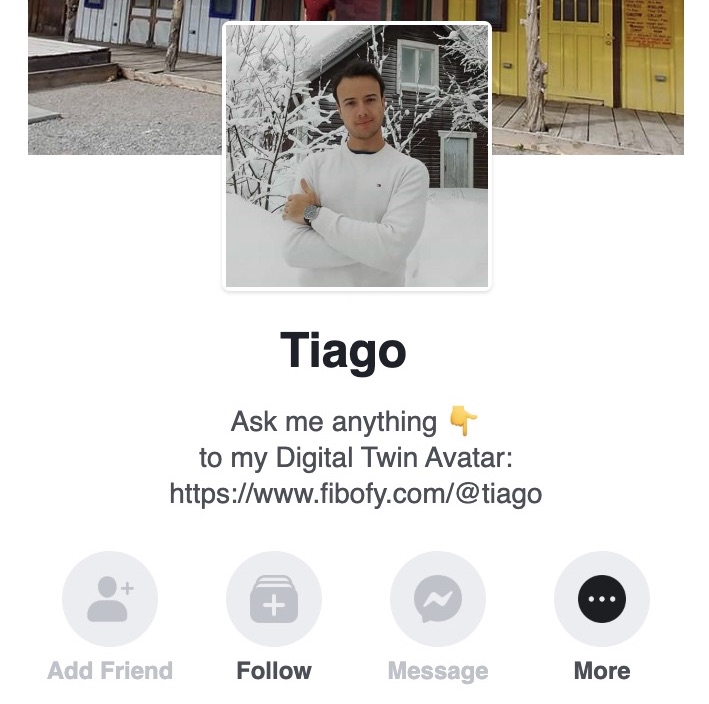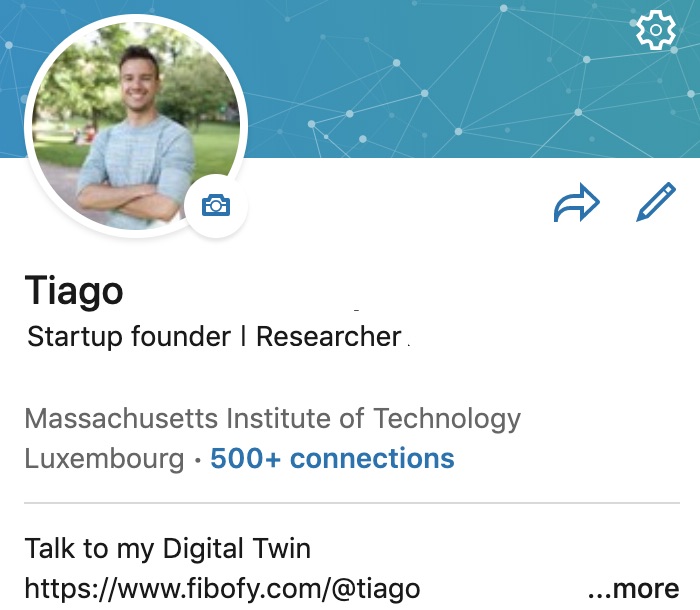 🌎
A World of Twins Waiting For You
Thousands of people. Students, Teachers, Lawyers, Families, all contributing for a world with open knowledge and stories.